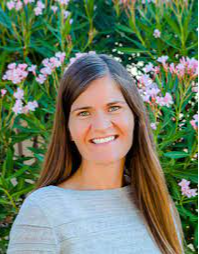 Hello!
We are excited to welcome our staff, students and families back for a new school year. For questions regarding health protocols, please visit our Welcome Back page here.
During the last academic year, we developed a comprehensive District Goals program to ensure we are meeting the changing needs of our staff, students, families and community. These goals included:
Student Achievement - provide an environment where each and every student will learn at high levels.

Whole-child - focus on a comprehensive approach to the overall social, emotional, mental and physical health of students.

Innovation - continuously work towards creating innovative learning environments for students, teachers, and all Ojai Unified School District staff.

Equity- ensure that gender, ethnic origin or family background, are not obstacles to achieving educational potential.

Reflecting Community Values - reflect our community's values and create processes that meaningfully engage feedback, support and participation from our stakeholders.

Facilities - will be aesthetically pleasing and will reflect a positive learning environment for students, staff and community members.
For more on what our teams have accomplished in the past year, please view our 2022-23 board goals here.
On behalf of our staff, we look forward to a successful and rewarding school year!

Take Care,
Dr. Sherrill Knox - Superintendent