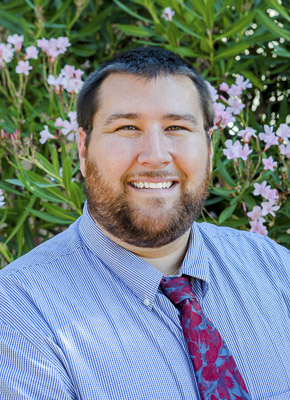 David Rogers (x1077)
Director of Operations
I began my career during high school thanks to the technology classes and internships available through the Regional Occupation Program. I was hired upon graduation to be a Junior Network Administrator for a medium-sized business that provided technology services across the globe. Seeing the impact that ROP had on my life I always wanted to give back; so I took a job as a Computer Technician at Ojai Unified School District the first chance I got.
I continued my education while working full time, completing a Bachelors of Science in Information Technology with an emphasis in Advanced Networking / Design. I love to use technology for outreach; connecting individuals and facilitating communication of all kinds is why I chose to study technology. I strive to build simple information systems, that way students and teachers can spend less time remembering logins and more time communicating.
Currently, we are focusing our environment on the Google Apps for Education ecosystem. This does bring about privacy concerns and I am available to discuss these concerns with parents. I have provided two links from Google that do answer most questions, please email me at drogers@ojaiusd.org if you have additional concerns.