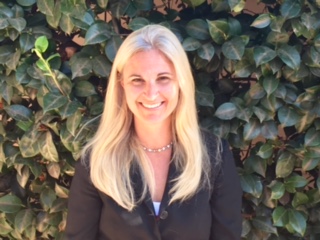 Jeanine Murphy, LMFT
Mental Health Clinician/Clinical Supervisor
805-640-4343 x1858
Suicide Prevention Hotline: 1-877-727-4747
Suicide Prevention Text Line: Text CONNECT or HOME to 741741 for free, 24/7 crisis support in the US.

Ventura County Crisis Team 1-866-998-2243
Additional Resources
Ojai Unified School District, in conjunction with generous funding from Help of Ojai, is able to provide counseling, free of charge, to students K-12th grade to address school-based issues. Counseling is provided by Marriage and Family or Social Work Associates and Trainees under the supervision of Jeanine Murphy, Licensed Marriage and Family Therapist/Clinical Supervisor, on the school campus and during school hours. Referrals are made through each school's SST (student study team). School-based counseling averages between 6 weeks and 6 months and can occur individually or in a group setting to address concerns such as:
Self-esteem

Peer conflicts

Victim of bullying

Witness to bullying

Student who exhibits bullying behavior

School-based anxiety

Challenges with attention in a classroom setting

Trauma-effecting them in the school setting
If a student exhibits challenges that may be better served in a counseling setting outside of the school, the intensity of the concerns are not appropriate to address during the school day or family therapy is recommended, the parent/guardian is given an outside referral list. If the family chooses to participate in outside of school counseling, any cost for the services are the responsibility of the family.
Transitioning back to school information:
Smoothing the transition to middle school
Smoothing the transition to high school Helping kids transition back to school
Additional Resources
Coping Skills
Mindfulness
Reducing Anxiety
OUSD Non-discrimination Policy

The Governing Board is committed to equal opportunity for all individuals in education. District programs, activities, and practices shall be free from discrimination based on race, color, ancestry, national origin, ethnic group identification, age, religion, marital or parental status, physical or mental disability, sex, sexual orientation, gender, gender identity or expression, genetic information; the perception of one or more of such characteristics; or association with a person or group with one or more of these actual or perceived characteristics.
NO DISCRIMINACIÓN EN PROGRAMAS Y ACTIVIDADES DE DISTRITO
La Junta de Gobierno se compromete a brindar igualdad de oportunidades a todas las personas en educación. Los programas, actividades y prácticas del distrito deben estar libres de discriminación raza, color, ascendencia, origen nacional, identificación del grupo étnico, edad, religión, estado civil o Estado de los padres, discapacidad física o mental, sexo, orientación sexual, género, identidad de género o expresión, o información genética; la percepción de una o más de tales características; o asociación con una persona o grupo con uno o más de estos datos reales o percibidos características.