LEGALLY BLONDE: THE MUSICAL
For over 25 years, Nordhoff High School has produced spring musicals to showcase the talent of its performing arts and stagecraft students. Behind the scenes, the supporting cast of characters - the volunteers - tells a greater story of partnerships and collaborations that span decades, and that result in the growth in confidence, ownership and belief in many of OUSD's students.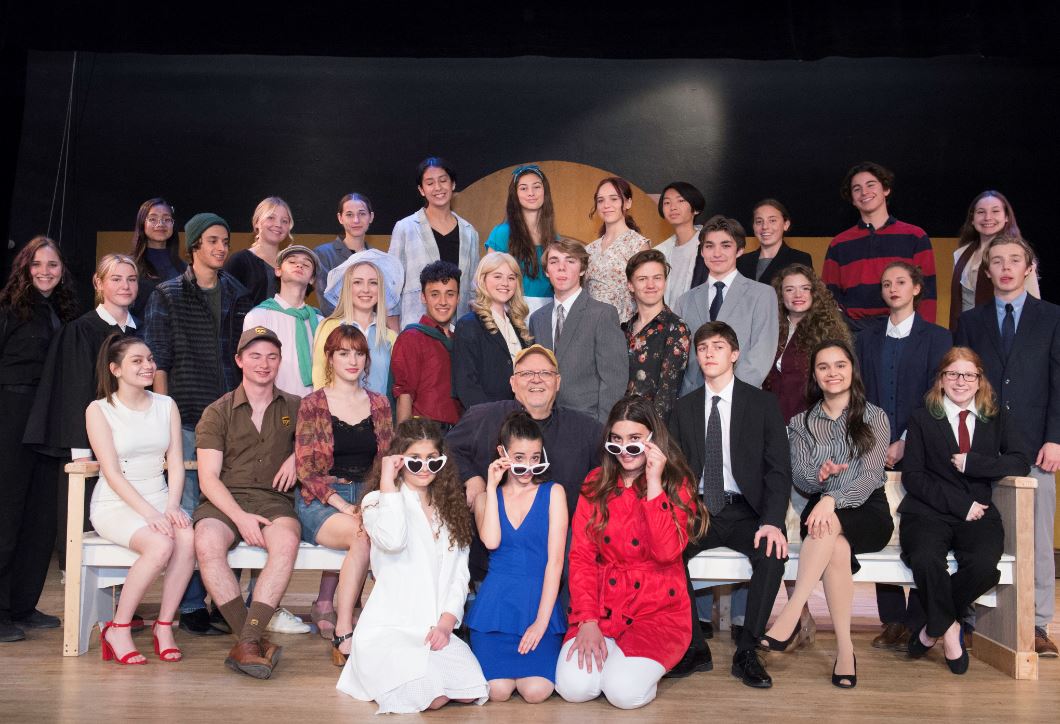 Legally Blonde's Cast with Director Dr. Marty Babayco
Formidable productions such as Guys and Dolls, Once Upon a Mattress, West Side Story, The Music Man, and last year's Crazy For You may have intimidated a less-committed bunch. But this highly-engaged and talented group pulls from its strengths and, after years of collaboration, runs with the efficiency of a well-oiled machine.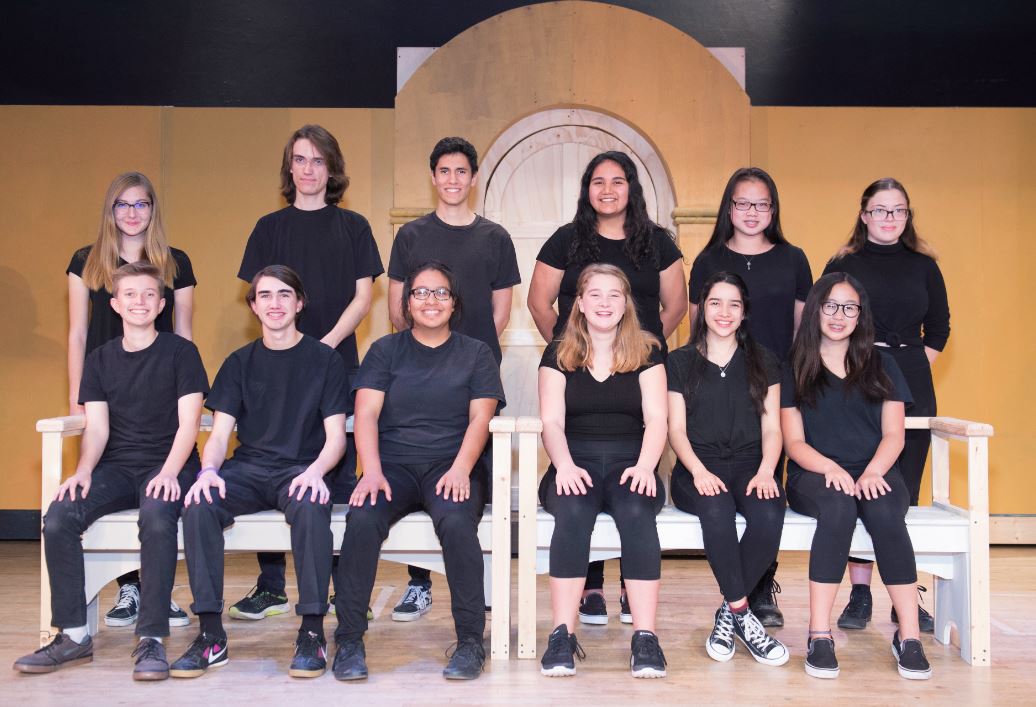 Legally Blonde Technical Crew
Cast and Crew: Abigail Austin, Hunter Doan, Ethan Foote, Cierra Garfield, Eric Georgopoulos, Ella Giulani, Kalani Hildebrand, Kelsie Hoj, Chance Kelejian, Ana Ketelsen, Liz Ledbetter, Riley Leis, Haleigh Loomis, Soren Marx, Sophie Massey, Grace McHale, Lillie Morris, Karen Murillo, Chiya Newman, Jaden Parker, Ela Ruf, Benny Schurmer, Bryan Schurmer, Emma Sobenes, Morgan Sorrentino, Brianna Turner, Dieter Umholtz, Jasmine Umscheid, Maple Umscheid, Rosey Usher, Samantha Williamson, Hannah Wilson, Andre Baertschi, Ariana Alonso, Belen Hernandez, Benjamin Fetter, Ella Grigsby, Greer Faust, Hannah Oswald, James Saltis, Kate Seery, Kevin Rajapaska, Leah Taing, Serena Cornell, Veronica Avila, Wenona Guthrie, Xzavier Forsberg
Retired from his time as principal of Meiners Oaks Elementary School, Dr. Marty Babayco has been an integral part of NHS' Spring Musical, and many other theatrical productions in the Ojai Valley. Dr. Babayco has participated in over 48 musicals and plays in the Ojai Valley and has directed the last 19 years of Nordhoff High School spring musicals.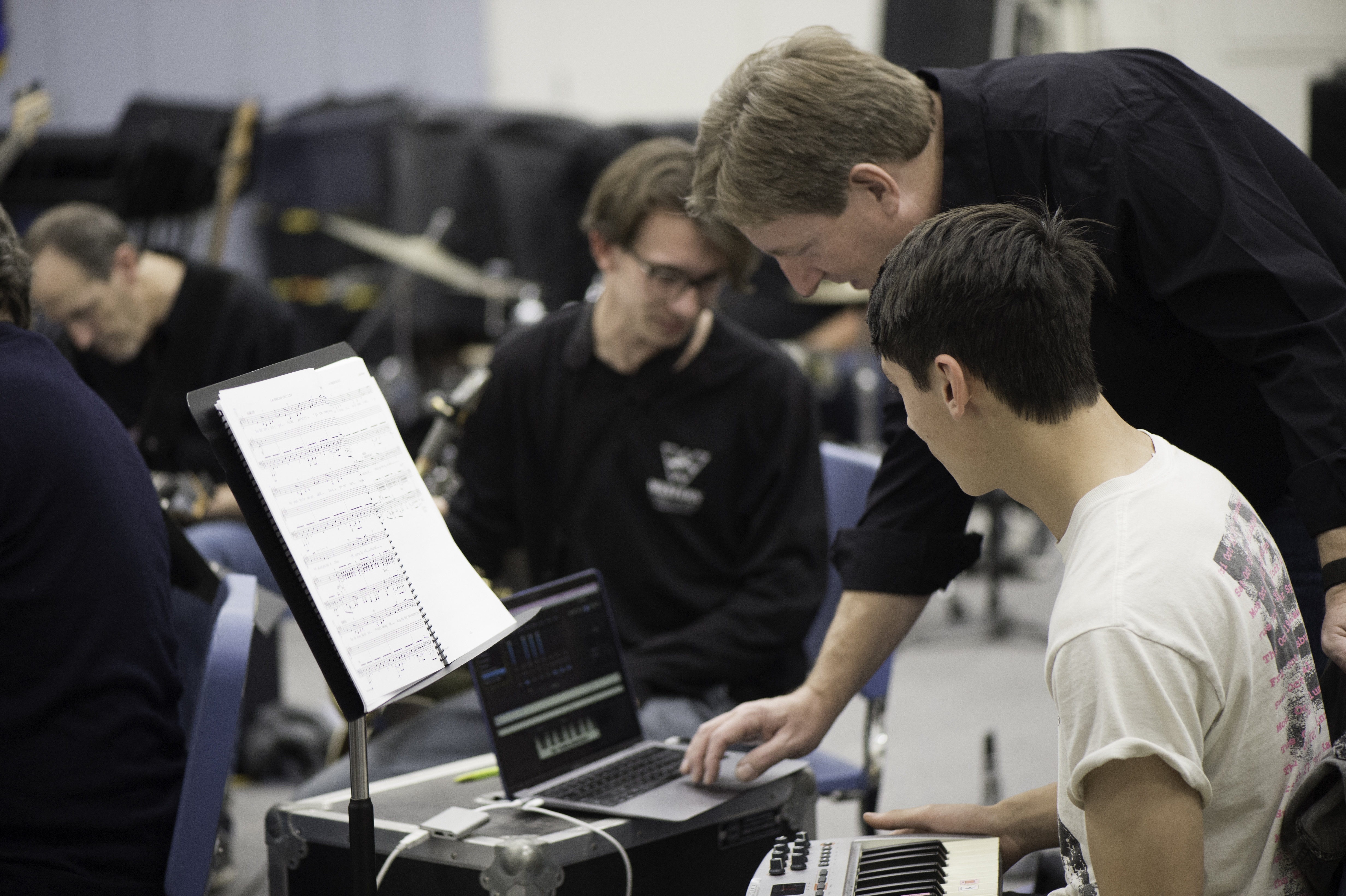 At OUSD, Bill Wagner conducts the award-winning music ensembles including: Symphonic Band, Marching Band, Jazz Band, String Orchestra, Gold 'n Blue Choir, Chamber Choir and the Matilija Advanced Band. Under Mr. Wagner's direction, Nordhoff musical ensembles have toured extensively, enjoying memorable experiences such as performing at New York City's Carnegie Hall. Mr. Wagner has received the City of Ojai's Lifetime Achievement Award, the Rotary Club Paul Harris Fellowship, the Bravo Award in arts education from the Los Angeles Music Center and Ojai Education Foundation Educator of the Year. The 2020 production is Mr. Wagner's twenty-sixth show.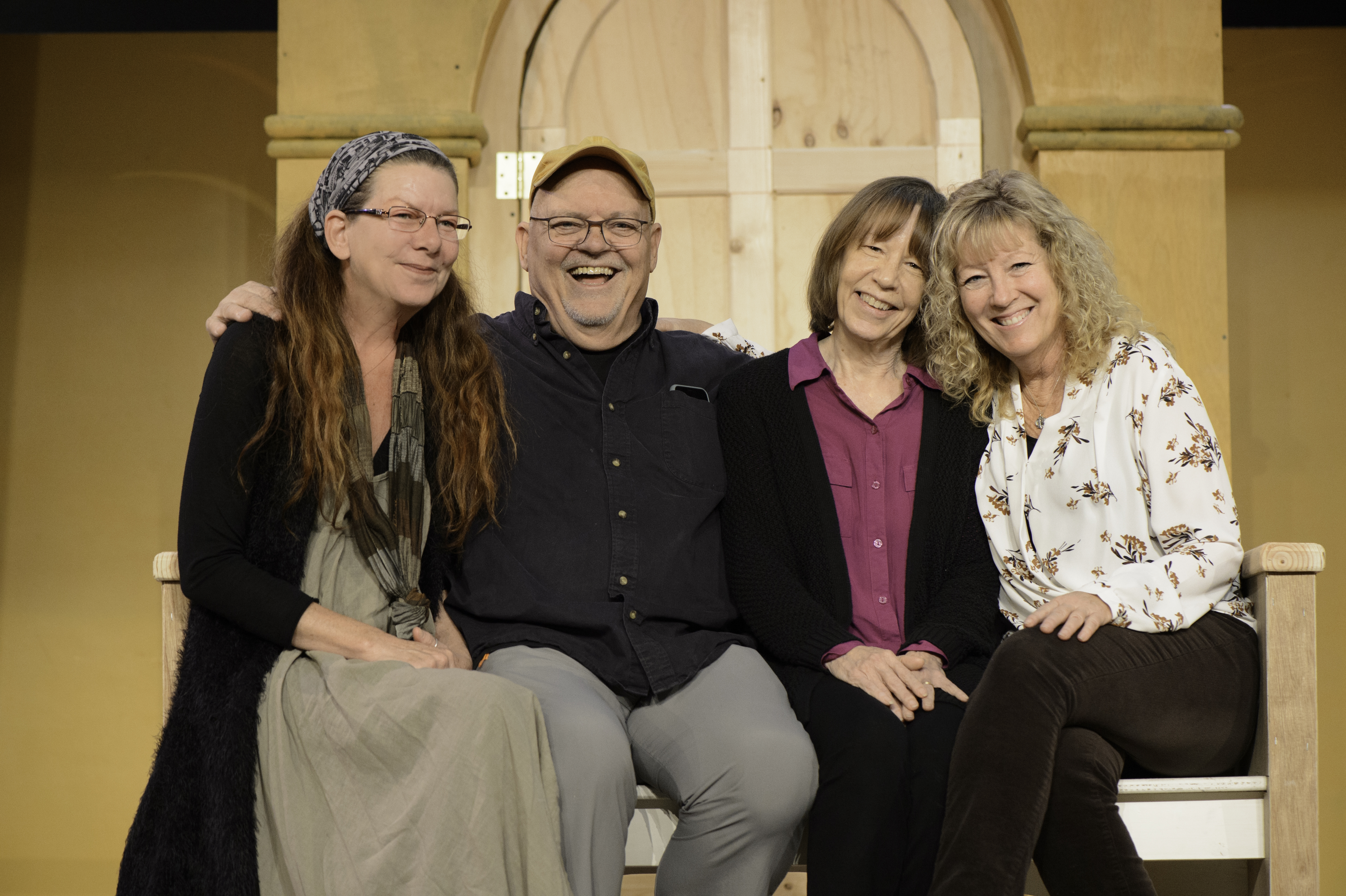 Jaye Hersh, Dr. Marty Babyco, Janet McNeil and Katherine White
Long-time Ojai resident and Legally Blonde's Vocal Director, Jaye Hersh, is a musician, educator, actor, mother, vocal director, page-turner and sound designer. Ms. Hersh has worked with students in the last 21 Nordhoff musicals, and has been honored with the City of Ojai's Lifetime Achievement Award.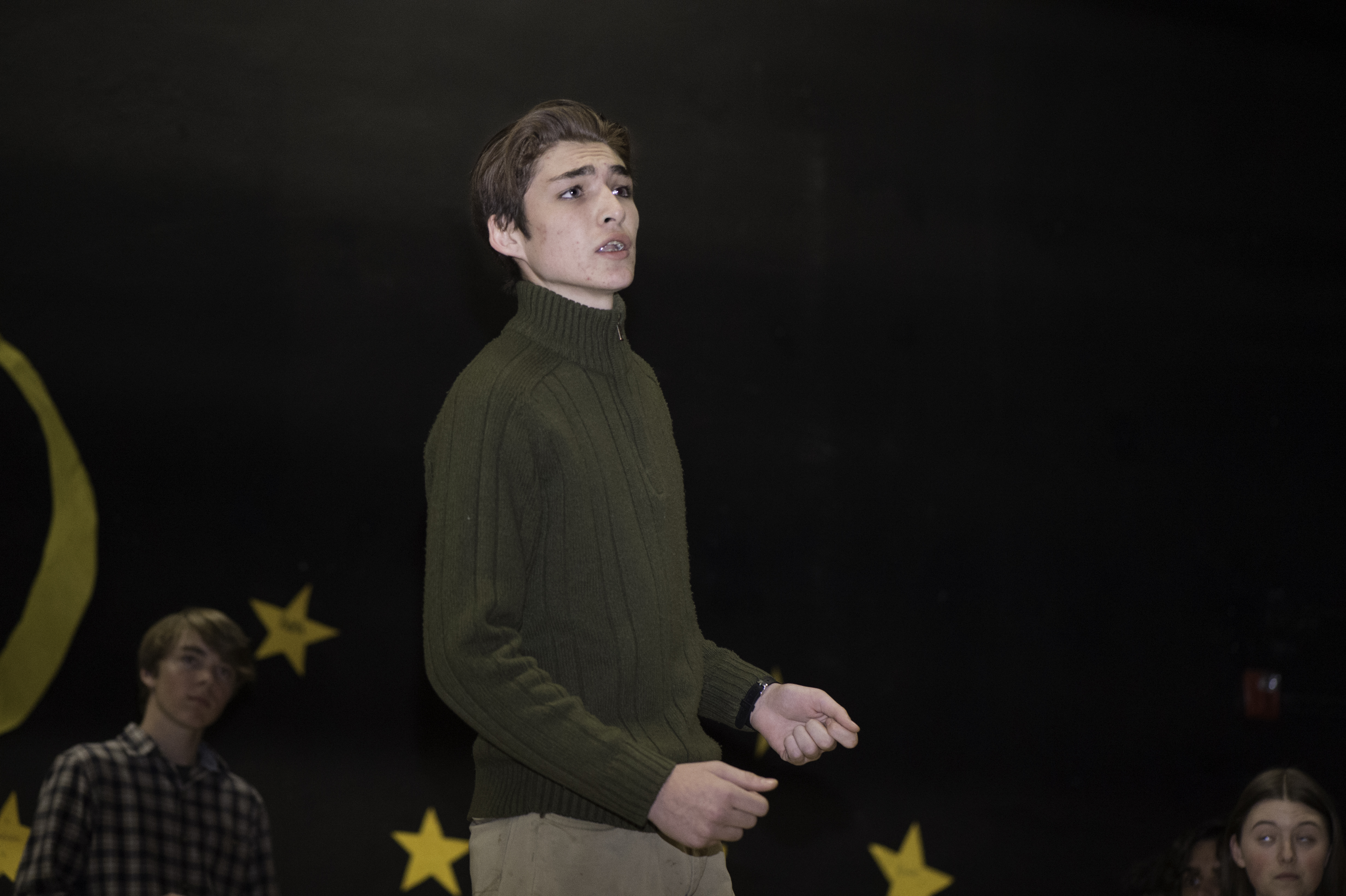 Chance Kalejian plays Professor Callahan
Legally Blonde's Producer, Dr. Jim Halverson, has been involved with the Nordhoff High School Musical since 2001; first as a parent, and then in increasingly pivotal roles as musician, set builder, set painter, and lighting. All of that experience culminated in Dr. Halverson becoming Nordhoff's Spring Musical producer in 2007. Dr. Halverson believes strongly that public school students need opportunities for expression and education in the disciplines of music, dance and drama.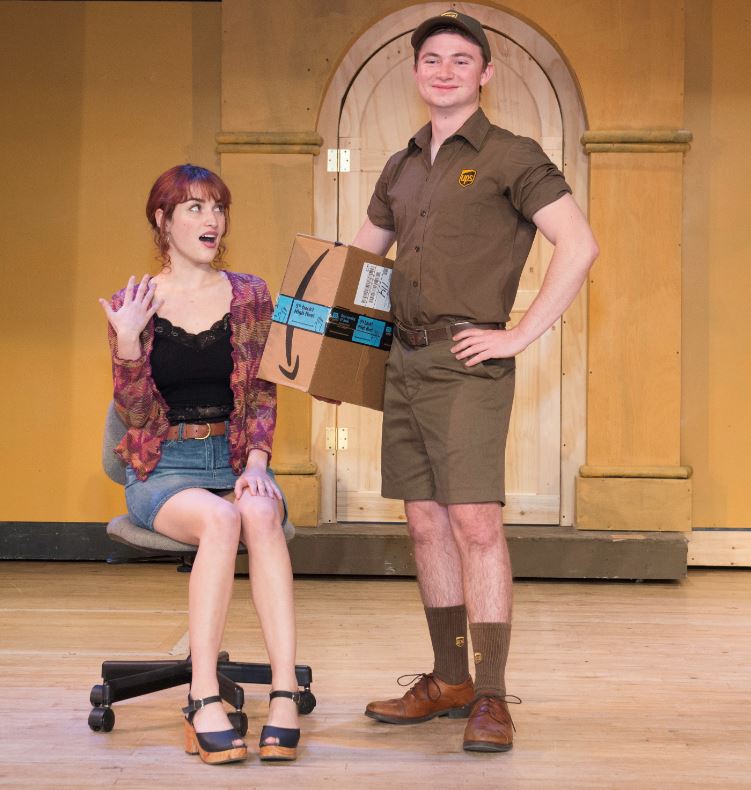 Kalani Hildebrand and Soren Marx play Paulette and Kyle
Legally Blonde's Stage Manager, and Mira Monte Elementary School Principal Katherine White is enjoying her 15th year working with the spring musical production team. Ms. White credits her daughter Tuesdè, who participated in the productions when she was a student at Nordhoff, for getting her involved in OUSD performing arts.
Choreographer Janet McNeil has had the pleasure of choreographing Anything Goes for the Ojai Art Center and Man of La Mancha for the Art Center and Opat. The 2020 production of Legally Blonde is Ms. McNeil's third show for Nordhoff High School, having choreographed Urinetown and Crazy For You.
Set Designer and Builder John Mirk has worked with the NHS Musical team, and in his words , "legions of Nordhoff students and parents", in more than 20 musicals. Mr. Mirk is joined by his wife, Marquita Fleming, in set design.