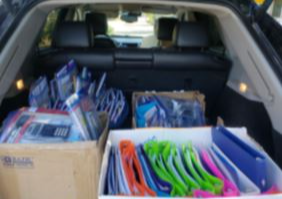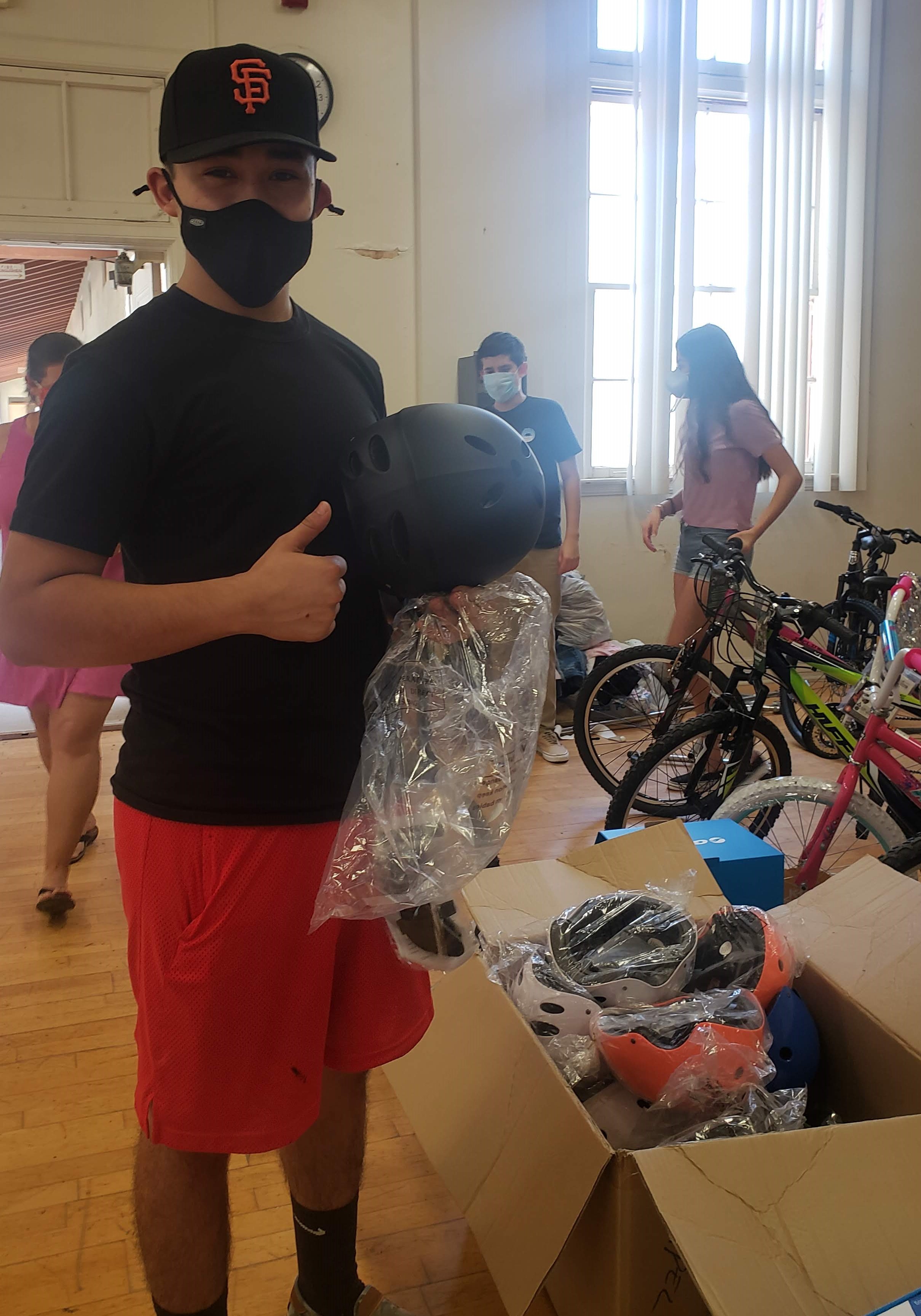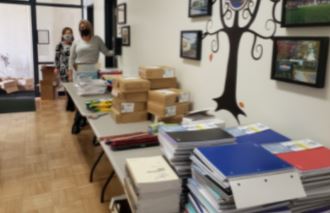 To provide equities in access to education and ensure that students and families have the resources they need to learn and participate in school, OUSD launched its Family Fund initiative in the fall of 2019.
Family Fund is the central point to provide support for the ongoing wellness needs of our students, providing resources to our families, such as:
Bikes and other transportation (bus tokens)

Over 200 bikes given to families in need through five Bike Giveaway Days since October of 2019

Clothing, Shoes, Backpacks and School Supplies

Seven Clothing Closet events held since 2019

Individual appointments for families in need, scheduled as requested

School Supplies

Ordered each semester based on teacher list of required supplies. Since August of 2020, over 1,100 student packets have been assembled and distributed.

After-school care funding

After-school enrichment programs - performing arts

Field trip funds (Catalina Island Marine Institute and more)

Sports/Athletic Team Fees

uniforms and other requirements

Devices/Internet and Tech Tutoring

short-term internet service provided for families in areas where hotspots are not reliable options

Other Needs

Over $7,100 in gift cards distributed to families in need through Holiday Family Tree, more here
Housing and Other Basic Needs
If you are facing eviction and concerned about homelessness, please visit our resource page here, and download the HUD Eviction Protection Declaration here.
This year, Family Fund has identified FRL-eligible families who, for many reasons, were unable to pay their outstanding cafeteria balance at the end of 2019/20 school year. Family Fund has elected to donate the funds for these families' accounts to clear any outstanding debt. Additionally, we worked to identify our families who have the most need. We created a Help Form (here) and discerned that a homeless family was struggling to find county or city housing. We were able to provide funding for short-term housing, giving these families time to connect with community agencies to find a more sustainable solution. For more information on short-term and long-term housing help, and tools to avoid homelessness, please click here
We appreciate our community and local partner organizations such as Ojai Womens Fund, Rotary Club of Ojai, Rotary Club of Ojai West , Ojai Valley Lion's Club, The Optimists Club of Ojai. Ojai Valley Library Friends and Foundation, The Ojai Presbyterian Church, Project Bicycle Love , The Center for Spiritual Living Thacher School's Honors Contemporary Ethical Issues (student Tyler Vondriska, teacher Jason Carney) and The William J. Reid Foundation for donations and grants that continue to drive our efforts to support our most at-risk families. As we can see an increased need in Ojai Valley due to ramifications from coronavirus, we want to ensure our community has a platform to support our efforts, and checks can be mailed to OUSD Family Fund, PO Box 878, Ojai CA 93024. Any funds donated to OUSD's Family Fund will provide for our families in need, and are tax deductible.
For more information on OUSD's Family Fund, please emailOUSDFamilyFund@gmail.com