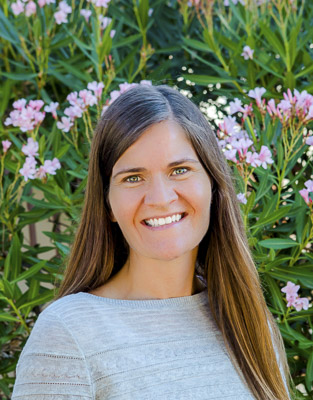 DR. SHERRILL KNOX
Assistant Superintendent of Educational Services
(805) 640-4300 ext. 1005
E-Mail Sherrill Knox at
sknox@ojaiusd.org
As Assistant Superintendent of Education Services, Dr. Sherrill Knox organizes and coordinates curriculum, instruction and assessment operations for the K-12 continuum. This position also oversees district accountability and Title IX compliance.
Dr. Knox grew up in the Ojai Valley and attended Ojai schools starting in 5th grade at Mira Monte Elementary School. She attended Matilija Junior High School, and she is a proud graduate of Nordhoff High School. She earned a Bachelor's Degree in Spanish at the University of San Diego and returned to Nordhoff High School to teach both Spanish and English. During her time at Nordhoff, she also served as a class advisor, reading intervention teacher, and she taught English as a second language in the adult education program. Additionally, during her time at Nordhoff, she attended California Lutheran University where she earned her Master's Degree and Doctoral Degree in Educational Leadership.
Dr. Knox has worked as an administrator in Simi Valley Unified School District; as Activities Director, Assistant Principal and Principal. In 2014, she was able to return home as the Principal of Topa Topa Elementary School, and became Assistant Superintendent 3 years later
Dr. Knox resides in the Ojai Valley with her daughter and son. Both children attend Ojai Unified schools.
Dr. Sherrill Knox, Assistant Superintendent
sknox@ojaiusd.org