We know that school is a crucial part of your child's life and that a school closure can be a major disruption. In order to support our families, we have created several Student Care teams at all school sites, services which can be accessed on our School Closure Updates page, here. Additionally, we are compiling here additional resources being made available by outside organizations.
NUTRITION, DEVICES AND BOOKS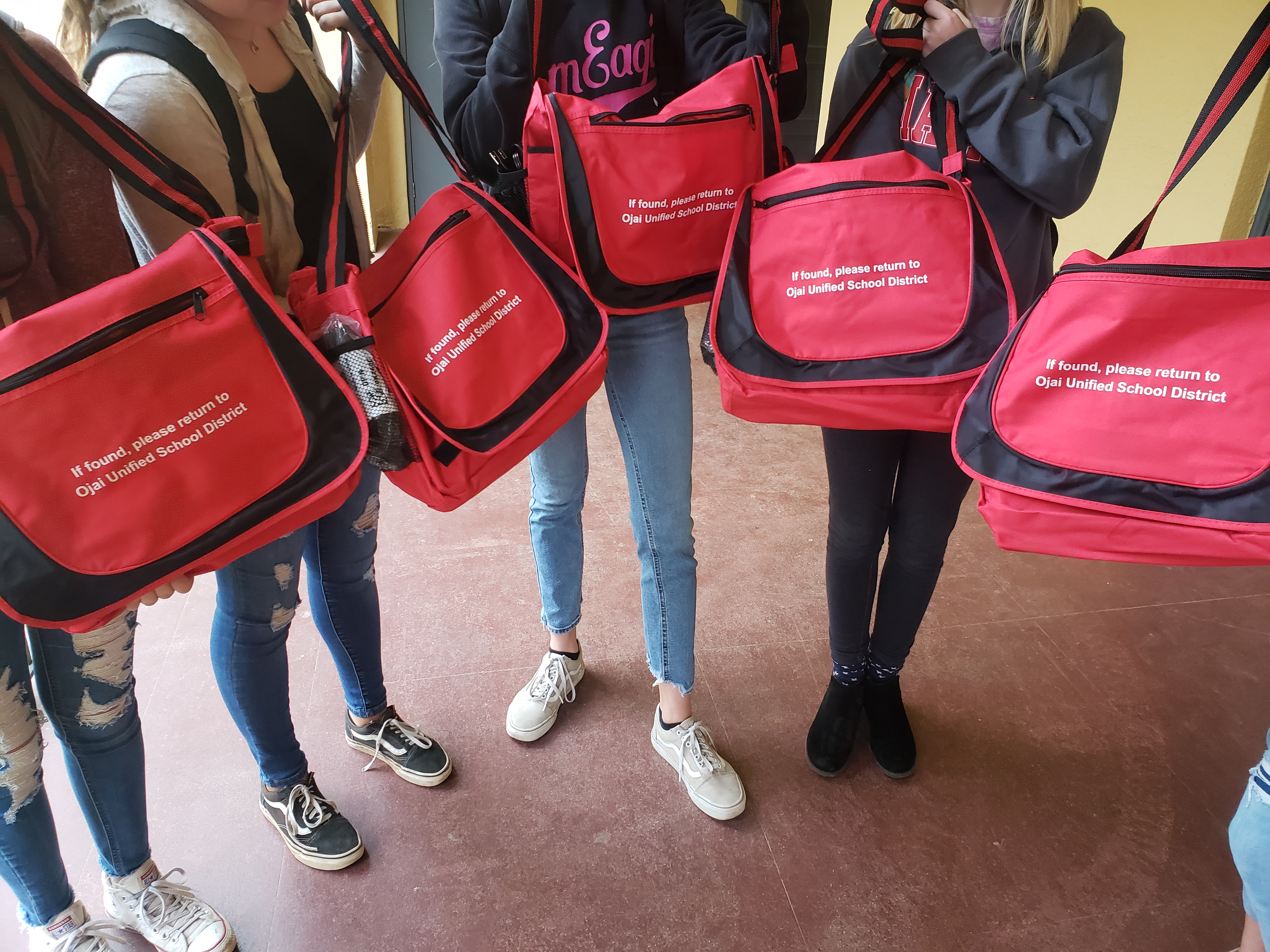 Nutrition: Our regular year meal program ended on June 8th, with a total of 31,000 meals served. Beginning June 15th and through July 24th, Meiners Oaks Elementary School (400 S. Lomita Avenue) is open from 11-1 on Monday, Wednesday and Friday for meal distribution
All meals are free for all children, even if they do not attend OUSD schools. Additionally, meal services will be closely monitored to ensure compliance with social distancing and sanitation protocols.
Devices: Through OUSD's 1:1 device initiative, launched fall of 2019, all middle schoolers had at-home devices when our schools closed due to Coronavirus. To ensure equitable access to education, our district an tech teams provided additional devices across all grades, as well as free hotspots to families who had no access to WiFi.
OUSD is developing a phased plan to ensure a smooth transition to Distance Learning for students, families and staff. The first two weeks of the school closure, Phase 1, will allow for educational opportunities for students without the stress required of assignments. This allows Ojai Unified to help families get devices and internet access. It also allows time for our staff to be trained on distance learning platforms and for us to develop a plan for non-online work.You can access our Distance Learning plan by grade level here.
MENTAL HEALTH AND WELLNESS
ONLINE MENTAL HEALTH COUNSELING
If you or your student are experiencing anxiety during this time, we want our OUSD families to know you are not alone in this. To ensure you have the mental health resources you need, we've developed a tool for online mental health services, allowing students to schedule a time to connect with one of our counselors via Zoom. We are providing this tool free for families.
CLICK HERE TO SCHEDULE A TIME. All meetings are confidential and provided by our school psychologists, our district mental health clinician, and our high school counselors.
EMOTIONAL WELLNESS SUPPORT
VENTURA COUNTY FAMILY JUSTICE CENTER
COVID-19 may pose a tremendous threat to the health of our communities, but "Stay Safe at Home" orders increase the risk of harm to many of the most vulnerable. Financial stresses from being out of work, children at home, housing and food instability and other psychological and physical stressors are flashpoints for domestic violence, child abuse, elder abuse, sexual violence and other forms of interpersonal violence. See list of services in English here and in Spanish here
Services are available by phone or email for those in need at 805-652-7655 or vcfjc.coop@ventura.org. More details are available at http://vcfjc.org.
SUPPORTING YOUTH IN CRISIS
Interface Children and Family Services provides free services for youth in Ventura County, including food, hygiene products, and clothing, counseling, crisis intervention, and a shelter for youth 12-17 years old. The organizations also provides a 24-hour youth crisis hotline at 1-800-636-6738. Please visit their website here or call Vicent Leanosat, Housing Support Specialist, at (805)485-6114 x 423
We are here for you. If you need anything, please let us know using this Help form and we will reach out to you.
We are truly appreciative of our community in times like this, and the support that we give each other. Please know that we are doing everything in our power to continue to serve our students. We are in this together.