TECHNOLOGY MISSION STATEMENT
The technology mission of Mira Monte School is to assure that learners can adapt to the challenges of the 21st century through the access and utilization of technology in gathering, using, and communicating information in order to make responsible decisions as global citizens.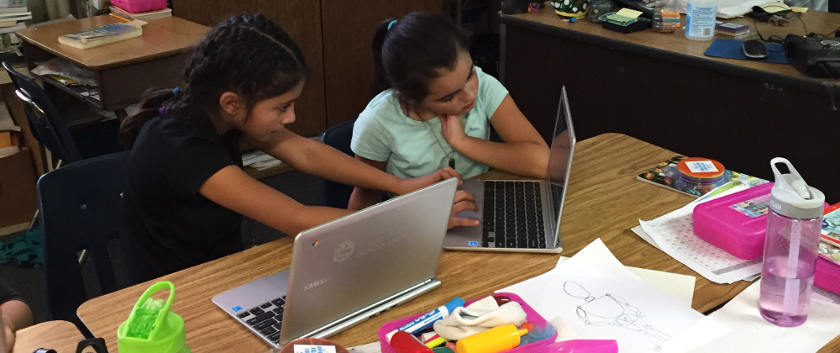 The Mira Monte technology mission is realized first through our investment in teachers understanding technology, and then through our 1:1 student computing environment.
In 2015, and through funding from Ojai Education Fund and Title IIa, we were able to send 9 of our teachers to the Google Applications for Educators (GAFE) seminar and to training to help them integrate technology, pedagogy, and content into the classrooms. Our aim is to help equip students for the cognitive challenges they will face in the 21st century.