ENGLISH AS A SECOND LANGUAGE CLASSES, 2021-22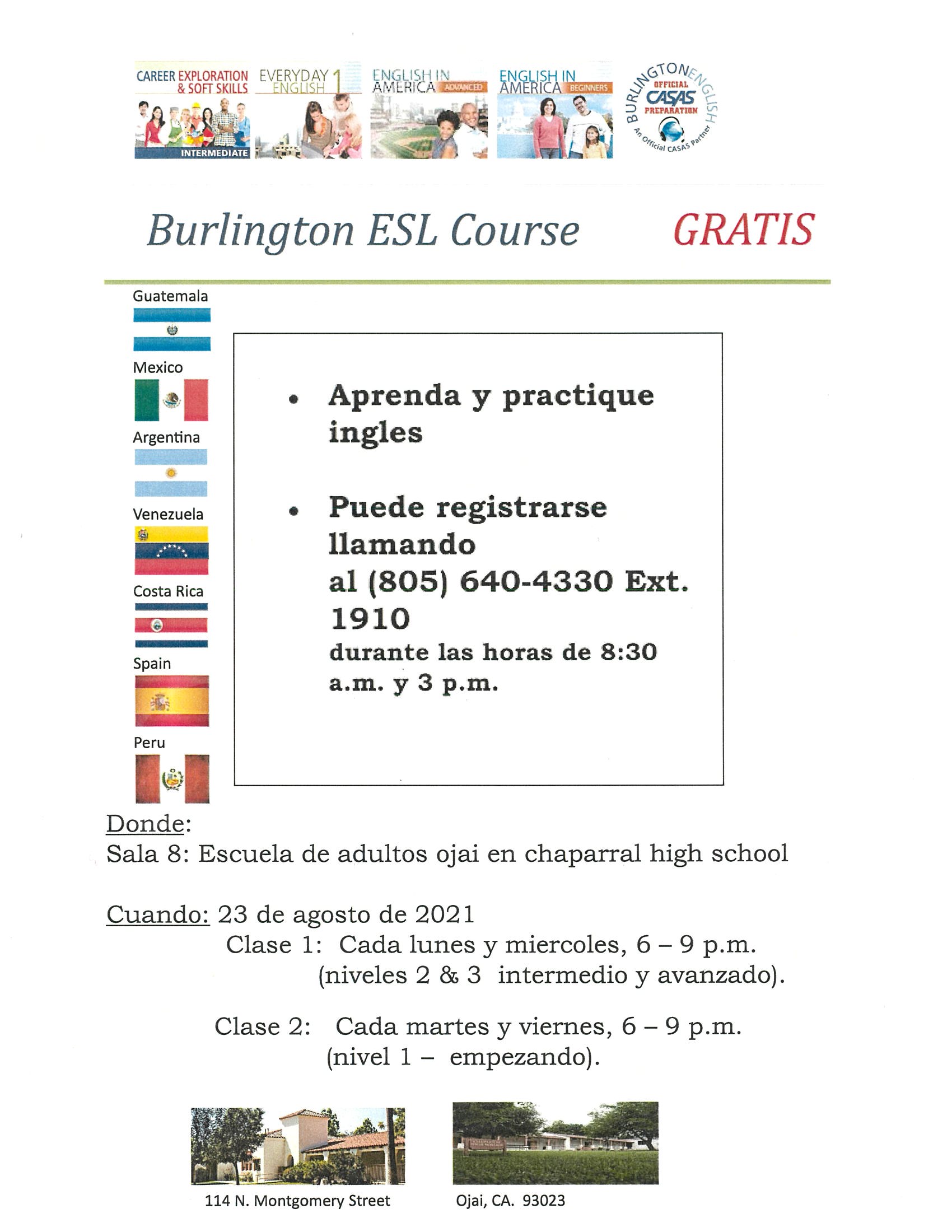 Students may enroll at any time throughout the year.
The class includes whole-class interaction as well as individualized, Web-based practice, using Burlington English software. Childcare is provided at no charge.
Contact Alexandra Mejia-Holdsworth at amejia@ojaiusd.org or just come into a class.
____________________________________________________________________________________________
Las clases se imparten en el salón 8 en el campus de Chaparral los lunes y miércoles de 6:00 p. M. A 9:00 p. M. (Intermedio), y los martes y jueves de 6:00 p. M. A 9:00 p. M. (De principiante a intermedio bajo). Los estudiantes pueden inscribirse en cualquier momento durante el año.
La clase incluye la interacción de toda la clase, así como la práctica individualizada basada en la web, utilizando el software Burlington English. Se proporciona cuidado de niños sin cargo.
Comuníquese con Javier Ramirez al (805) 640-4300 x1910 o por correo electrónico a jramirez@ojaiusd.org o simplemente venga a una clase.
Haga clic en este enlace para aprender mas sobre Clases de inglés para adultos GRATIS.
Haga clic AQUI para registrarse