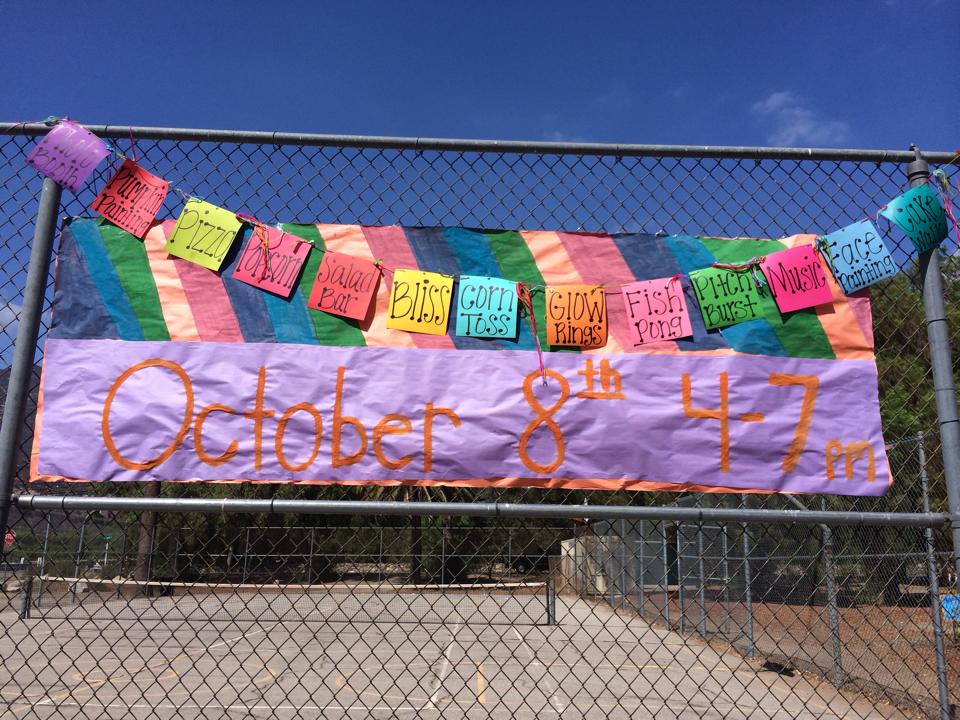 THE SAN ANTONIO PARENT TEACHER ORGANIZATION
Is known for the close collaboration among San Antonio parents, teachers, staff and students, who work together to make San Antonio Elementary School great! The mission of the PTO is to raise funds necessary for the comprehensive services, programs, and equipment that our children need as we prepare them for the 21st Century. The dedication and can-do spirit of the San Antonio PTO are contagious, resulting in an energy that helps everyone achieve their best.
Currently, San Antonio PTO donates money each year to provide enrichment in each classroom, and teachers can use this support for field trips, classroom supplies, or for special guest speakers. Although each year is different, San Antonio PTO's past contributions have provided funding for:
A Reading Specialist for students identified as needing extra support

Increased playground supervision for recess and lunchtimes

Arts programs

Staff conference attendance

Back to School Night and Spring Showcase

After-School Enrichment opportunities
Click here to follow San Antonio PTO on Facebook and please consider joining us at PTO meetings, held monthly - times and dates communicated on the Facebook page. Everyone is welcome to attend, and every idea is entertained. We look forward to seeing you soon!
2018/2019 PTO FUNDRAISING GOALS
The PTO and our San Antonio families together raised around $53,000 last year. To keep our existing programs this year we will need to spend over $53,000. Our fundraising goal this year is $60,000. Everything we do is for the students and teachers, and we really want to see our money at work for us. If we exceed our fundraising goals, the PTO is able to provide more for the students, teachers, and our campus.
Therefore we kindly ask that you consider supporting the San Antonio PTO and the San Antonio Elementary School community with a tax-deductible DIRECT DONATION. Any amount is greatly appreciated, but to make our goal this year $200-$400/student would be needed. The benefit of making a direct donation is that 100% of the money goes directly to the PTO and your donation is tax deductible!
Please contact Natasha Luttenberger, PTO President or the San Antonio Front Office regarding a contribution.
Do you shop on Amazon? If so, please consider registering for Amazon Smile. It is easy to do and give 0.5% back to the charitable organization of your choice.
Go to http://smile.amazon.com

Log in to your account

Under "pick your own charitable organization" search for San Antonio Elementary School.
All qualified purchased then contribute 0.5% back to our school.
Support San Antonio programs and events by using eScrip while shopping: free to join, simple to use, nothing to track or sell. You simply fundraise every time you shop or dine out.
Remember to designate San Antonio PTO as the recipient by using our school ID#137 883 723.
San Antonio has a long-standing tradition of weekly assemblies. We meet in the amphitheater Friday mornings at 8:15 for singing, student recognition, and celebrating student achievements. Please join us if you can!
San Antonio loves to help keep our planet clean! We gladly accept donations of recyclable cans, glass bottles, and plastic bottles. Your recyclables help to purchase playground balls, sports equipment, and enrichment items for our campus.
Every Friday at our Assembly, we collect Box Tops and loose change. Box Tops are an easy way to help support our school. As of Dec, we have generated over $175 in Box Tops!