EDIT MAIN
RECRUITMENT FOR NHS STUDENT WORKERS
Nutrition Services is recruiting students to work in the Nordhoff Snack Bar for the 2019/20 school year. Below are the details for the Student Worker positions:
- pay is minimum wage ($12.00 per hour)
- work approximately 45 minutes per day (both snack break and lunch break)
- FOUR positions are available
If you are interested in applying for a student worker position, please select the link below to fill out the form. We will contact you with interview details.
*PLEASE NOTE, YOU MUST BE A STUDENT ENROLLED AT NORDHOFF HIGH SCHOOL IN ORDER TO INTERVIEW FOR THE POSITION.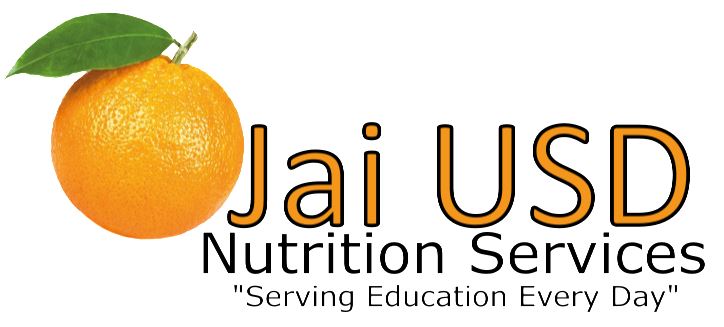 Welcome to OUSD Nutrition Services! We are a team of food service professionals dedicated to improving students' health, well-being, and academic performance by developing and supporting healthy dietary habits. We offer our students a wide variety of nutritious foods for both breakfast and lunch. Our meals meet the high nutrient standards outlined in the Healthy, Hunger-Free Kids Act. Let us know if you have any questions. You can contact Nutrition Services at 805-640-4300 x1079 or jchessen@ojaiusd.org. We are here to help!
We offer both breakfast and lunch daily! The 2019-20 school meal prices are:
Elementary School:
Breakfast Price: $2.25
Lunch Price: $3.50
Junior High / High School:
Breakfast Price: $2.50
Lunch Price: $3.75
If you owe money for school meals, there are a few options for making payments. We accept CASH or CHECK at all of the school site cafeterias. You can submit a payment to any school site, even if your child does not attend the site. Or, you can mail your payment to: Nutrition Services, Ojai Unified School District, P.O. Box 878, Ojai, CA 93024.
In addition, you can make ONLINE PAYMENTS through Parent Connect.
Nutrition Services is proud to support local businesses by participating in the Ventura County Farm to School Collaborative, developing relationships with local farmers to grow produce for our school sites, and building a sustainable food network within the Ojai community. Click on the icon to view our partnerships.
---
USDA Nondiscrimination Statement