EDIT MAIN
Guiding Coalition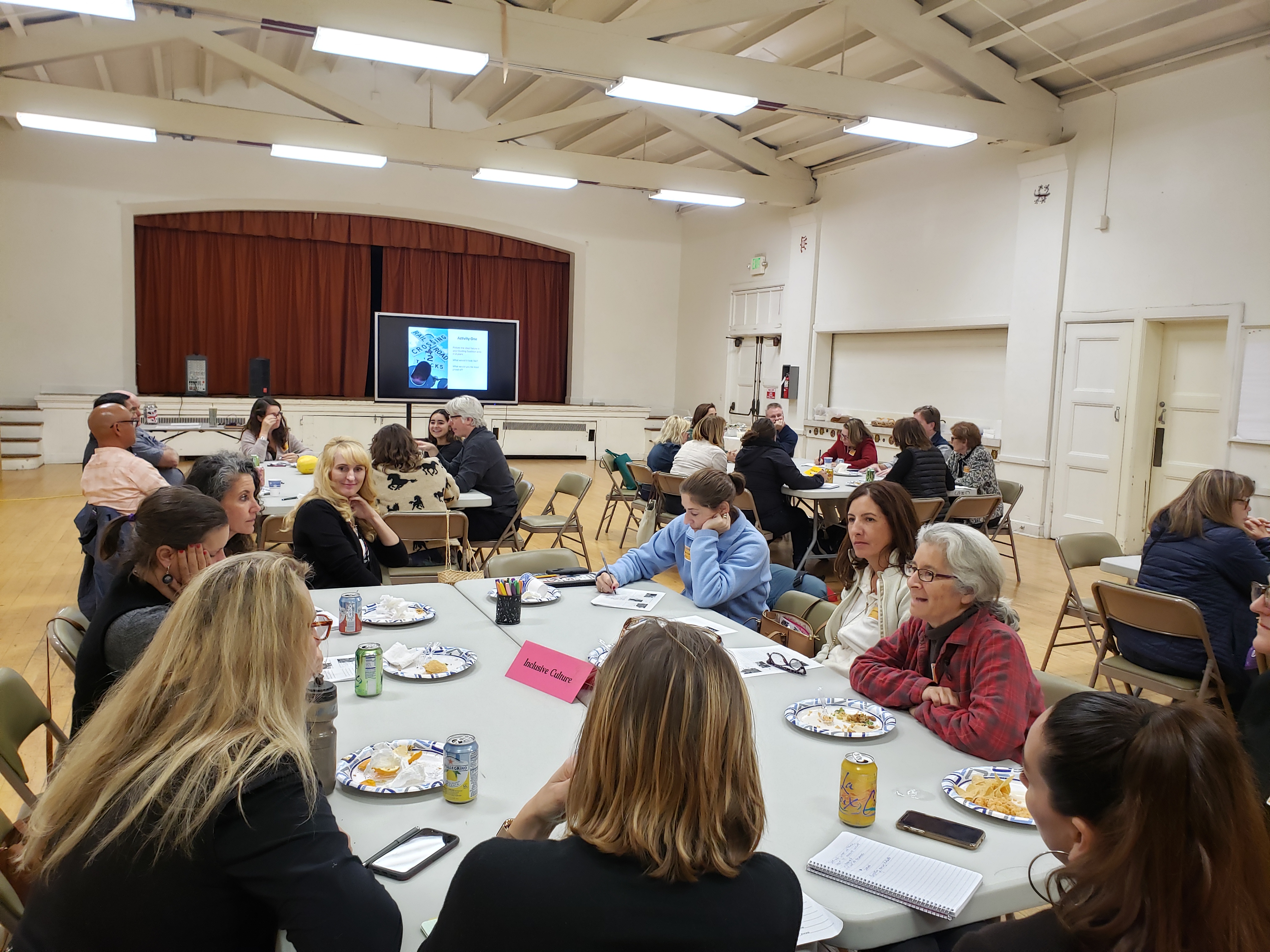 Ojai Unified School District is pleased to announce its newest initiative to enrich the school experience of our students every day through place-based education and developing learning that is locally-rooted and community responsive: the forming of Guiding Coalition teams. As part of this work we have identified four values broadly held by our community that we are working to incorporate into our school system. These values are Creativity, Environmental Stewardship, Wellness, and a Culture of Inclusion.
In November of 2019, OUSD formed a team for each value - a group of enthusiastic volunteers to collaborate with us in each of these areas. These coalitions will survey our current assets, work together to produce ideas for how we can enhance what we have, and present a strategic plan for advancing our work. Each Guiding Coalition is comprised of no more than 12 representatives, from diverse backgrounds and stations, and are represented in staff, students, parents, and community members. Each Guiding Coalition will meet four to five times over the school year for a one-year term of service.
Our 2019/20 Guiding Coalition Members are:
Inclusive Culture: Nicolette Walker-Itza, Shannon Hull, Jessica Mendiola, Lisa Griffiths, Alexandra Mejia-Holdsworth, Bronwen Cull-Michels, Catherine McKinnis, Chieko Ladawan Lopez, Martha Lepine.
Environmental Stewardship: Lori Hamor, Christopher Danch, Ray Powers, Greg Lepine, Chris Ando, Sofia Moreno-BoydBarrett, Zoe Jordan, Jonathon Reinbold, Aja Bulla-Richards, Marilyn Mosley-Gordanier, Joan Kemper.
Creativity and The Arts: Kim Hoj, John Hoj, Bill Wagner, Sami Zahringer, Susan Leech, Liz Fish, Linda Taylor, Michael Addison, Asli Ruf, Laura Walter.
Wellness: Dr. Sirena Pellarolo, Sheri Usher, Joann Yabrof, Marianne Ratcliff, Vanessa Zajfen, Kara Hooper, Beverlee Park-Sherbo, Sherrill Knox, Angie Genasci, Kathy Smith, Jeanine Murphy.