EDIT MAIN
Adult Continuing Education
---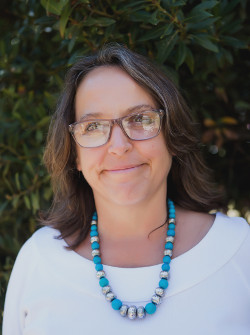 Welcome to Ojai Unified School District's Adult Education program, an important component of the educational opportunities for the adults in the Ojai Valley.
Our courses are designed to support and promote the personal and professional development of the adults in our community, while our staff offers all students a positive learning environment where they can receive a quality education. OUSD Adult Education is a place where every student is given an opportunity to succeed.
Adult high school diploma and adult ESL programs are offered throughout the year. College and Career Counseling services are in development and will be available to the community in the near future, as will courses specifically focused on career-readiness skills.
I would like to invite members of the community to support our students and school by visiting our campus and attending the various events. You are always welcome to drop by the office to discuss your questions or concerns with teachers or myself. Please contact me directly at (805)640-4330 ext. 1960 or via email at bbeckett@ojaiusd.org
Sincerely,
Becky Beckett, Principal of Chaparral High School and Director of Alternative Programs
Letter from the Board and administration addressing the safety of our students and, in particular, undocumented immigrant families.
Click to review the letters in both English and Spanish that were mailed on Friday, April 21, 2017 to secondary students' homes and placed in elementary students' backpacks. The text was written in response to statements made about undocumented immigrants during the presidential campaign and soon after the election. About half of the school districts in the County have adopted such positions speaking directly to this issue.
Information regarding Undocumented Students and Families
The Adult Education Mission:
Is to promote and support the personal and professional development of the adults in our community, ensuring that they have the skills necessary to function effectively in their personal and family lives, in the workplace, and in the community. We strive to support all individuals in life-long learning, validating all individuals as valuable members of their communities, including their communities of learners.